CBRE is the world's leading company in real estate consulting, marketing, and services. Additionally, it is the largest real estate services and investment firm in the world, with clients in over 100 countries, including more than 90% of the Fortune 100 list.
Our goal in designing and developing the website was to create an intuitive and user-friendly platform for clients interested in commercial real estate in Spain.
To achieve this, we opted for a visually fresh and elegant design that reflects CBRE's corporate identity and conveys their experience and leadership in the commercial real estate sector.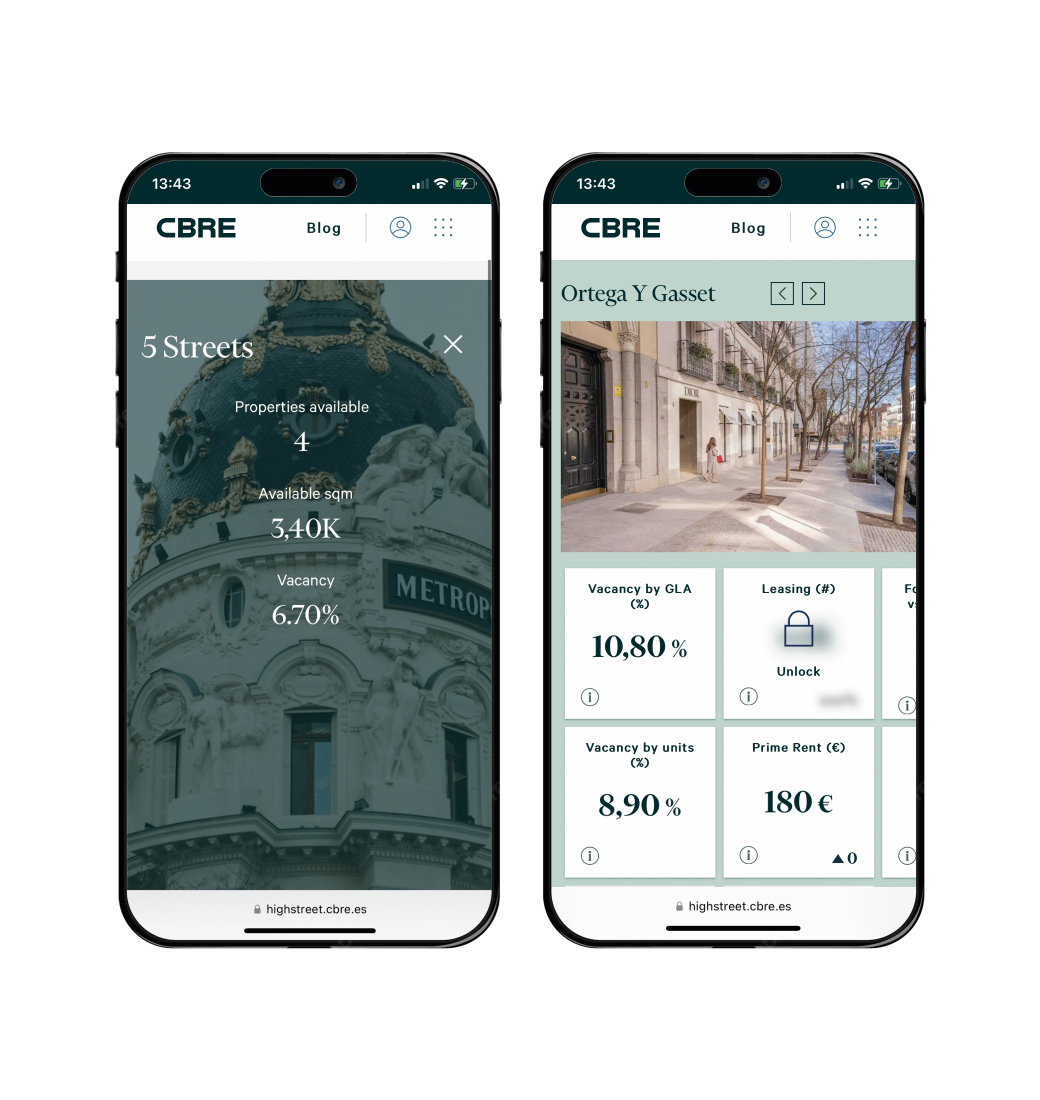 To improve the user experience, we included clear and easy-to-use navigation menus, and an advanced search functionality that allows users to filter properties according to their needs and requirements. Additionally, we provided valuable information about the commercial real estate market in Spain through updated reports and studies.
Strategy & Design: A little too much.
Client: NTT Data
Final client: CBRE